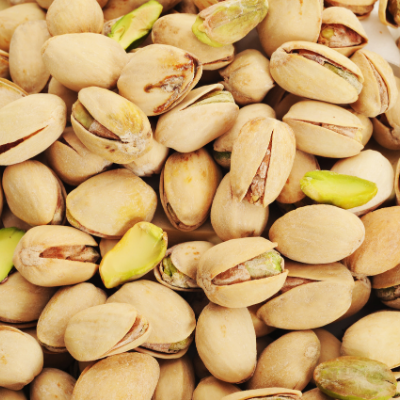 Pistachio cream for your fillings!
Are you looking for a cream to fill delicious pistachio croissants? Do you need a
cream to fill your Panettone or your profiteroles? Have you made a cake and
want to make it more delicious with the addition of pistachio cream?
Master Martini's anhydrous pistachio creams are the ideal solution.
You can choose between Caravella Gran Pistacchio and Caravella Crunch Pistacchio.
What is the difference between the two?
Caravella Gran Pistacchio is ideal for filling croissants, cakes and rollè, for the preparation
of semifreddi and to flavor and give taste to your desserts such as, for example, chocolates.
This cream is characterized by a high spreadability, in fact it has a fluidity of 4/5, and by the taste
intense pistachio.
The percentage of pistachio contained is equal to 15%, it is without hydrogenated fats and with dyes
natural.
Caravella Crunch Pistachio is the more "crunchy" version than the previous one.
In fact, a chopped pistachio has been added to the latter to create a contrast
between the creaminess of the Caravella Gran Pistacchio and the crunchiness due to the pistachio
pieces inserted in the Crunch version.
What are the characteristics of the Caravella Caravella Crunch Pistachio?
The Crunch version is also ideal for filling croissants, cakes and rolls and for preparation
of semifreddi for example you can use it in the filling of delicious pies and tartlets.
This crunchier version is characterized by a presence of pistachio equal to 15% and 10% of
chopped pistachios.
Compared to the creamier version, the Caravella Crunch has a slightly lower fluidity equal to 3/5.
These pistachio creams are very simple to use, characterized by great versatility and
ready to use.
Both are in the practical 5 kg bucket.
Click here and fill out the form to get more information to buy Caravella creams
Crunch Pistacchio and the Caravella Gran Pistacchio!